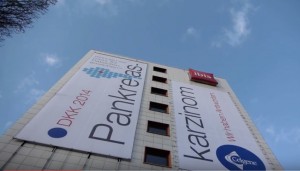 Außenwerbung ist für viele Unternehmen DAS Mittel der Wahl, wenn es um die Präsenz im öffentlichen Raum geht. Ob Reiseveranstalter, Telekommunikationsunternehmen oder Pharmahersteller: Wer sich erfolgreich von der Konkurrenz abheben möchte, sucht die Öffentlichkeit und möchte sich dort möglichst positiv positionieren.
Rund um die Messe Berlin sowie im öffentlichen Nahverkehr und am Flughafen Tegel positionierte wtm-außenwerbung für einen Pharma-Hersteller zahlreiche Werbemittel.
wtm dazu: "The fair grounds "Messe Berlin" is only 10 minutes away from the city center. That is why the train is the fastest way to reach the fair from the hotel. The "Messe Nord" station is one of three stations that are close to the fair grounds.
The second most important station is "Kaiserdamm" which is only 5 minutes away from the northern fair entrance.This train line is a fast shuttle from Downtown to the fair as its only 4 stations.
The third station is directly connected to the southern fair entrance with a special bridge. The large billboards in this station are eye catchers for visitors and regular passengers alike.
We combine your advertising bundle in Berlin with for instance buses , trains or billboards , individually and independently."